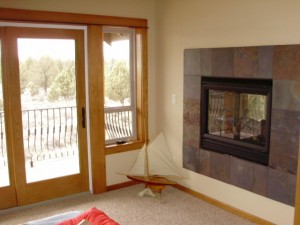 It is not every day that you get a chance to build your dream home and there is nothing more important than selecting the right builder when it is time to turn your homebuilding dreams into reality. Such was the case with our building experience with Tom Pryor of Cascade Custom Homes. Tom has an amazing amount of experience and knowledge in the building trade and he eagerly and enthusiastically uses these skills to turn a client's vision into a home that personifies the homeowner taste and the essential elements of fine home building.
Tom took us through our homebuilding experience from the initial design phase to construction completion. His attention to detail and his homebuilding advice and creative ideas really made a difference in our home. I can honestly say that there is really nothing that we would change in our home. It is exactly what we had hoped for and more. Tom took great care in making sure things were done right, making sure we were always informed, and making sure we were staying within our budget. He always listened closely to his customer and followed up with written correspondence regarding any changes or additions.
In closing, we highly recommend Tom Pryor and Cascade Property Development for your homebuilding and construction needs. We are glad we made this choice and we could not be more satisfied and happy with the quality, construction, and character of our new home.
Sincerely,
Greg & Cindy Vandehey