Bend Oregon Custom Home Builder
Choose Cascade Custom Homes
As a Bend Oregon Custom Home Builder the best reasons to choose Cascade Custom Homes are those that are told by former clients, as they give the best indication of what you can expect when having your home built. Past clients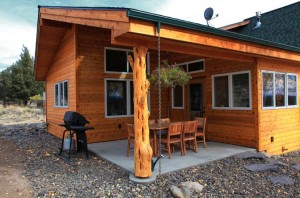 consistently use the same terms of honest, integrity, exceptional communication, prompt, flexible, trustworthy, professional, organized, and patient in their testimonials.
We go about building your home as if we were building our own. Idea's we suggest will be focused on providing value and enhancing your lifestyle. We take the job of being the steward of you project very seriously. We consider the pillars of integrity, quality, value, and service in all we do. It's always best to deal in facts, and our history of completing projects on-time and on budget speaks for itself.
Experience– Being a successfully quality Bend Oregon custom home builder takes a special skill-set, personality, and experience level. Since our inception in 2002 we have specialized in creating fine custom homes built on the owner's property. To be successful in this venue you have to be able to listen carefully to the client, offer knowledgeable guidance, and deliver what is promised. A critical aspect in custom home building that is often overlooked by owners when selecting a builder is how well a builder communicates. Prompt and courteous communication is of the highest priority with us. We also know there will be changes while building your home, many we will suggest ourselves. This is a normal part of the custom home building process.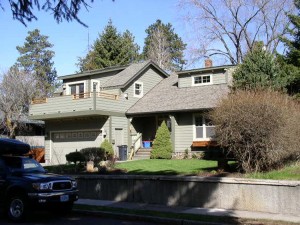 Even during the boom years we included additions, major renovations, and investment properties in our repertoire. Our ability to successfully build quality custom homes, of superior craftsmanship, for discerning clients makes the other types of construction fairly easy.
Whether we are building a pre-selected design or doing a design-build our experience with the local climate and weather patterns is a benefit to you. It may be as simple as suggesting out-swing doors on the windward side of a set of stock plans.
We have enjoyed the privilege of building all sorts of homes for people from all walks of life, as well as individuals with interesting and respected professions including doctors, lawyers and engineers. Additionally we've built for federal prosecutors, an attorney general, building code official, retired builders, and a retired Army general.
It's said "never build for lawyers, engineers, or building code officials", and usually a lawyer, engineer, or building code official is the one telling you this. We have successfully built for many engineers, lawyers, and a building code official. These clients give some of our best referrals and testimonials, and we are fortunate to count so many of them as lasting friends.
With us you will receive clear and detailed documents from start to finish including contracts and specifications, regularly updated production and selection schedules, budgeting progress, all the way to final walk-through paperwork.
Finally, through-out the process your contact will be with the owner, Tom Pryor.